Episode #11 - The Devastation of all the Islands of Britain
-

1 min
The Devastation of all the Islands of Britain
In this episode we are going to explore what happens when our favorite scruffy farmers-turned-part-time-sea-raiders collide headlong with Irish Society.
Along the way we tke a look at the nature of our sources, a funny story about St. Patrick and the intricacies of a Cattle Raid. By the end of the episode you will also know the proper plural form of Vikingr.
As promised in the episode, here is a helpful map to help you keep things straight!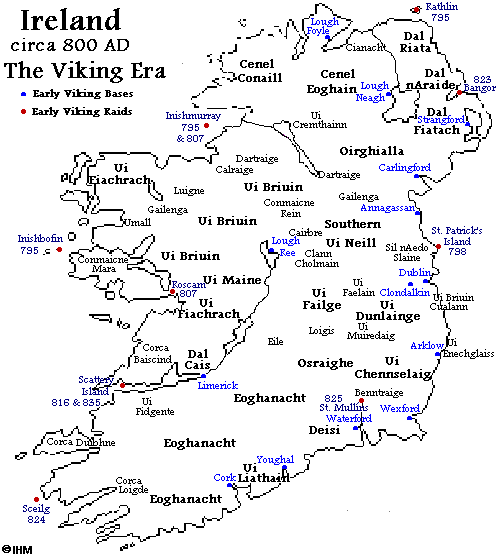 Map is sourced from: (http://www.rootsweb.ancestry.com/~irlkik/ihm/ire800.htm)
For all that and more - you can listen below!
Like what you hear?
If you like this episode you could do a huge solid for all of us here at the Viking Age Podcast and spread the word on social media with the links below!